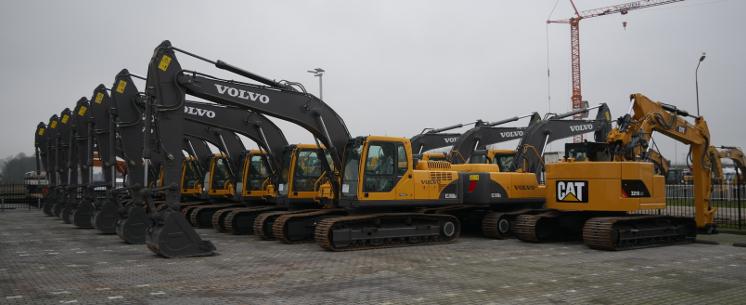 Used and new heavy machinery and construction equipment
The stock of BAS machinery includes machinery of different brands, ages, operating hours and product groups, we sell:
All American, European and Asian brands of machinery
All manufacturing years and vehicle types
Heavy machinery in every price range
It doesn't matter whether you are looking for a 25 year old backhoe loader or a brand new Caterpillar track excavator. BAS Machinery has the perfect piece of equipment on stock, or can find the machine which is perfect for you. Our stock is not only large, but also has a high turnaround. This enables us to offer the right machine to help you with your business and projects. This all of course for the right price.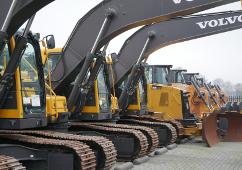 New machines on stock every week
Every single week we add new machines, construction equipment, and attachments to our large stock. In case we don't have the exact piece of machinery you need on stock we'll search for the vehicle for you in our large network. We are able to deliver it to you on a very short notice, making sure that you have little to no downtime.
Would you like to receive automatic updates about our machines which are new on stock? Sign up fo our newsletter by clicking the link below!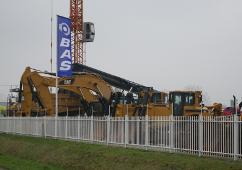 Machinery at our showroom
All of our machines can be found on our website. On the website you can browse for vehicles, compare them, mark them as your favorites, save your searches, and even order them completely online. Would you like to physically inspect the vehicle? That is of course also possible 6 days a week at our large showroom located in Veghel, The Netherlands.
On 10 acres of showroom all of our vehicles: including trucks, trailers, and vans, are sorted by brand, superstructure, type, and year of construction. This makes it easy for you to find the machinery or construction equipment you are looking for and compare it to similar vehicles. Testing the machines is also possible. If you want to do this please ask our sales team.
Are you not able to visit our showroom? In that case please contact our sales team. They will be happy to help you find the perfect machine.
More than just heavy machinery
Oher than just machinery we can also offer trucks, tractorheads, trailers, tippers, concrete mixers, semi-trailers, trailers, cars, vans, and other commercial equipment.
© Copyright BAS Machinery ®
Mac Arthurweg 2 | 5466 AP, Veghel | The Netherlands